Tabernus DataWipe Mobile Erasure Product Release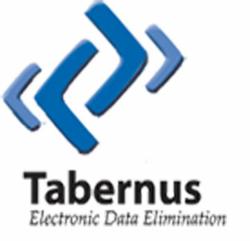 Austin, Texas (PRWEB) December 17, 2012
Tabernus Certified Data Erasure has announced the release of its new mobile phone erasure solution DataWipe Mobile Erasure. DataWipe currently supports data erasure on Android, iPhone, and BlackBerry phone operating systems with plans to add additional phone operating systems and tablets in the near future.
"Tabernus is very excited about our mobile release, said Sia Jahadi, Director of North American Sales. The mobile erasure market is still maturing and its clear from customers that the market is asking for a reliable product and partner. Our mission with DataWipe was to deliver that to the market with an expanding portfolio to lead industry needs.
The mobile phone market is exploding with 1.5 billion phones sold world-wide in 2011. With more smartphones sold last year world-wide than all PCs combined, there is a huge influx of these second-hand phones in the market. For the consumer and the corporate user, parting with their old phone for the latest and greatest smartphone raises serious data privacy concerns.
Tabernus DataWipe Mobile Erasure solution addresses those privacy concerns by securely removing personal and corporate data from the top selling phone models, and allowing the phone to be reused or remarketed back in the marketplace. As with all Tabernus solutions, a clear audit trail is produced with a comprehensive Tabernus data erasure report.
DataWipe is brilliant, exclaims Dan Dyer, VP of European Operations. The process is clean and easy to use, and our solution can service high volume users in the market too.

DataWipe Mobile Erasure solution is flexible enough to serve the IT Service market, IT Asset Disposal market, and large public or private organizations managing data protection on BYOD (Bring Your Own Device) policies in the work environment.
DataWipe Mobile Erasure software can be easily installed through windows operating system on available equipment. For customers interested in a turn-key set up for high-volume erasure of mobile phones, Tabernus is offering commercial grade hardware options that support up to 48 phones at a time.
To learn more about DataWipe Mobile Erasure Solution, visit http://www.tabernus.com or call :

For North America please call the Sales and operations team 1-888-700-8560 email: sales(at)tabernus(dot)com.
For UK and Europe please call the UK based Sales and operations team direct

+44 (0) 845 689 1350, email uksales(at)tabernus(dot)com.
About Tabernus

Tabernus is a leading provider of certified data erasure software and hardware solutions used by companies of all sizes to completely remove all data from hard drive storage devices. With headquarters in Austin, Texas, its European offices are in London and South Wales. Established in 2002, the company now offers easy to install and operate data erasure tools as both software and hardware solutions. Tabernus partners include the OEM, Defence, Public/Private Sector, Health Care and IT Recycling and Disposal sectors.
Find More Blackberry Phone Press Releases